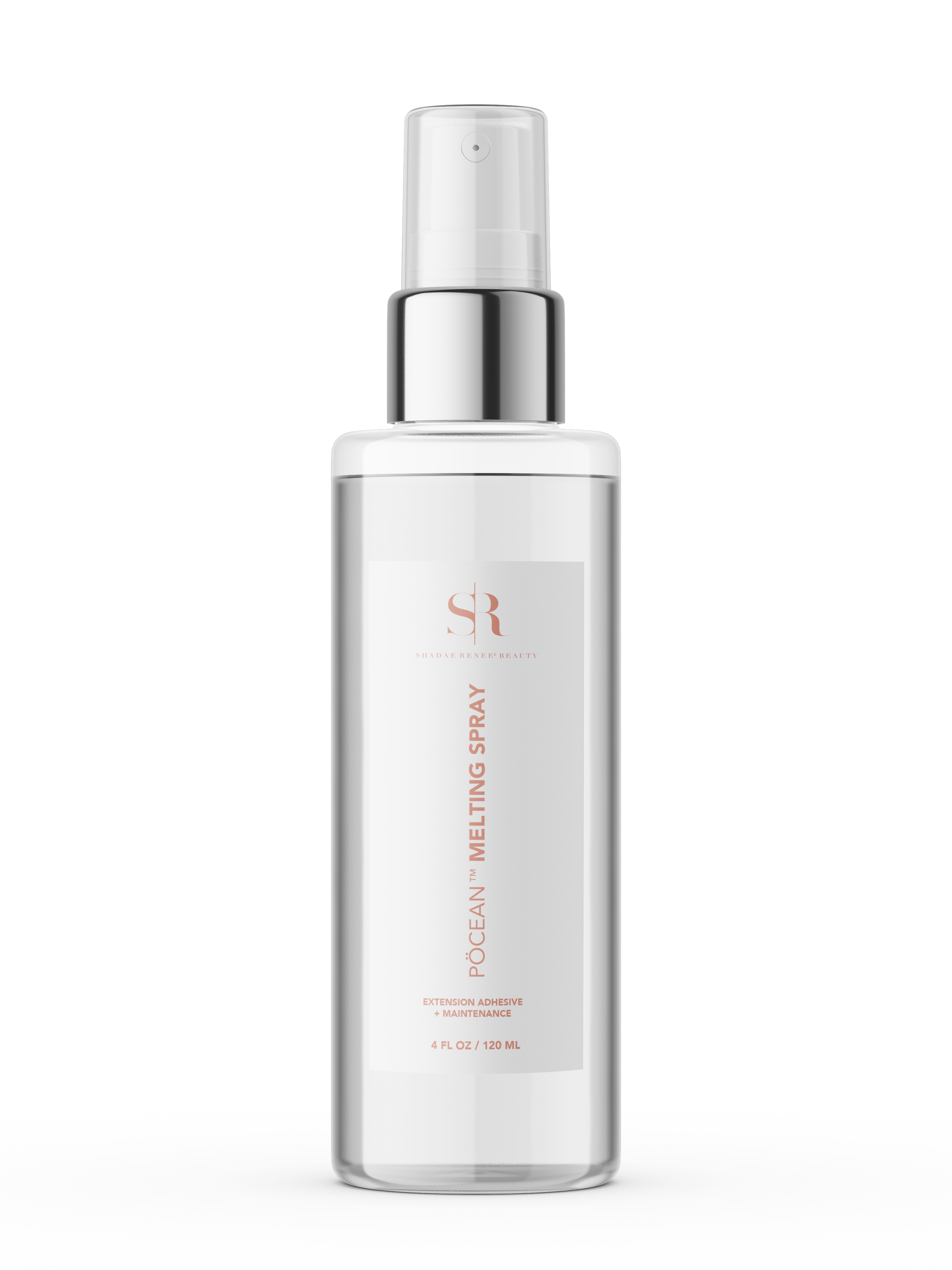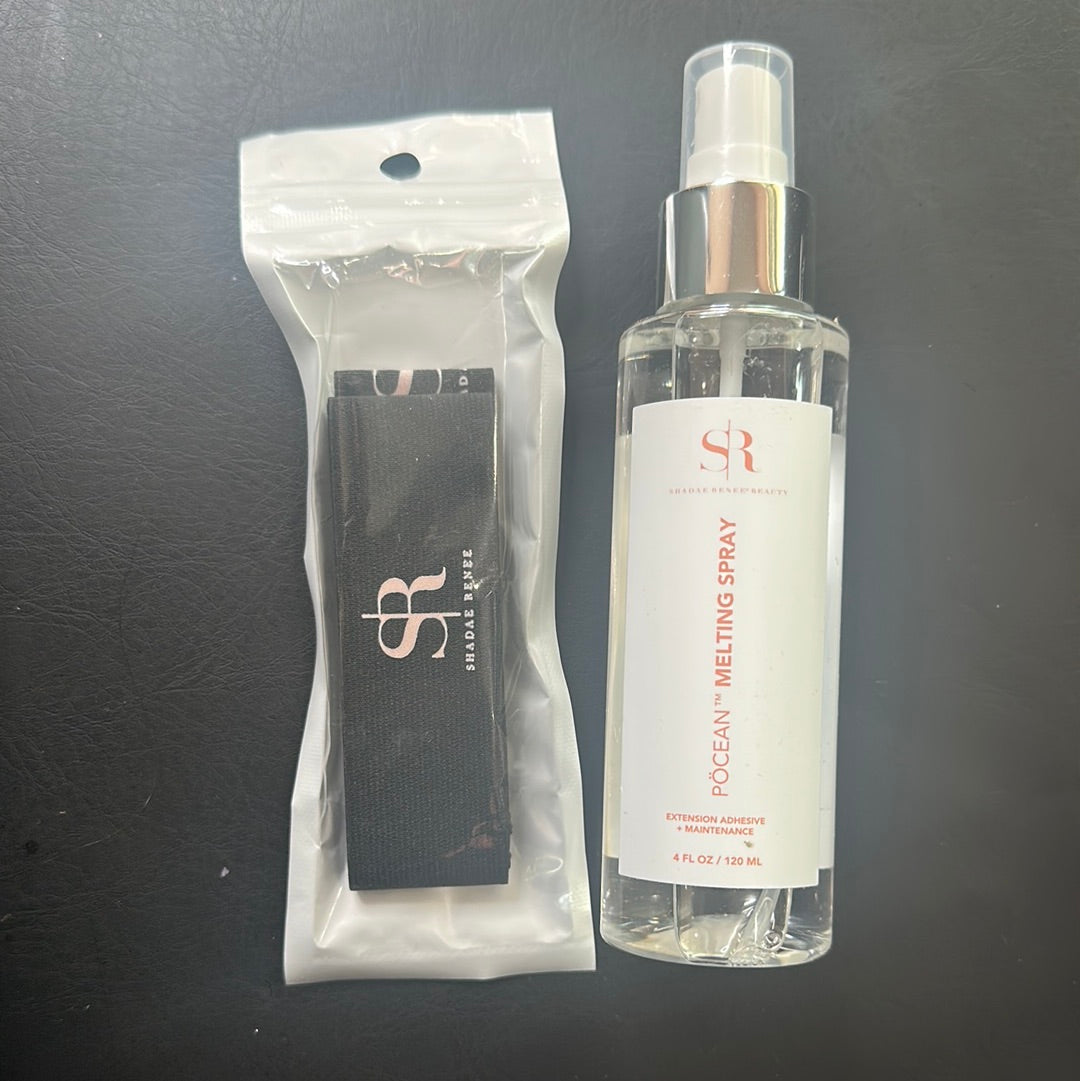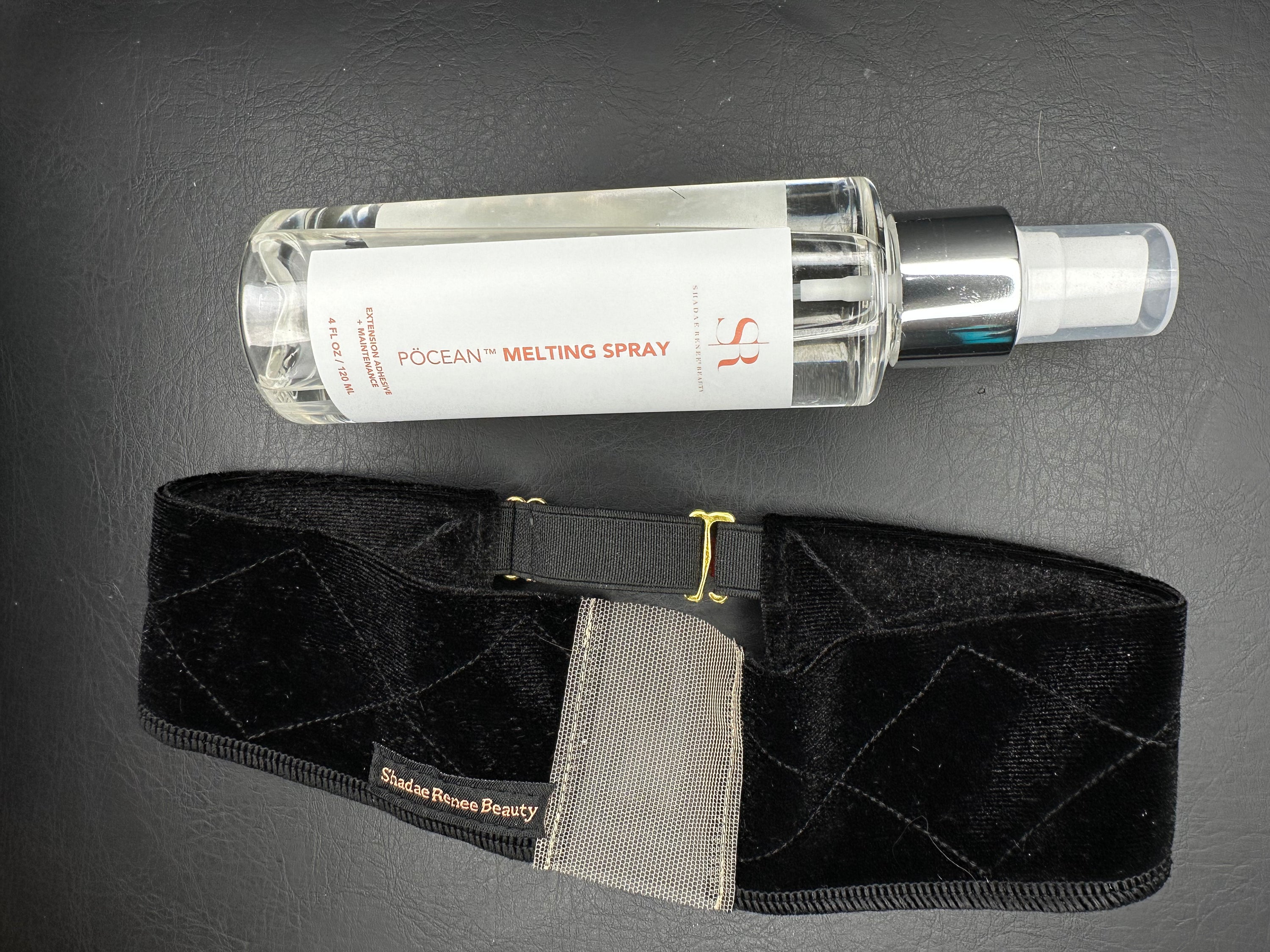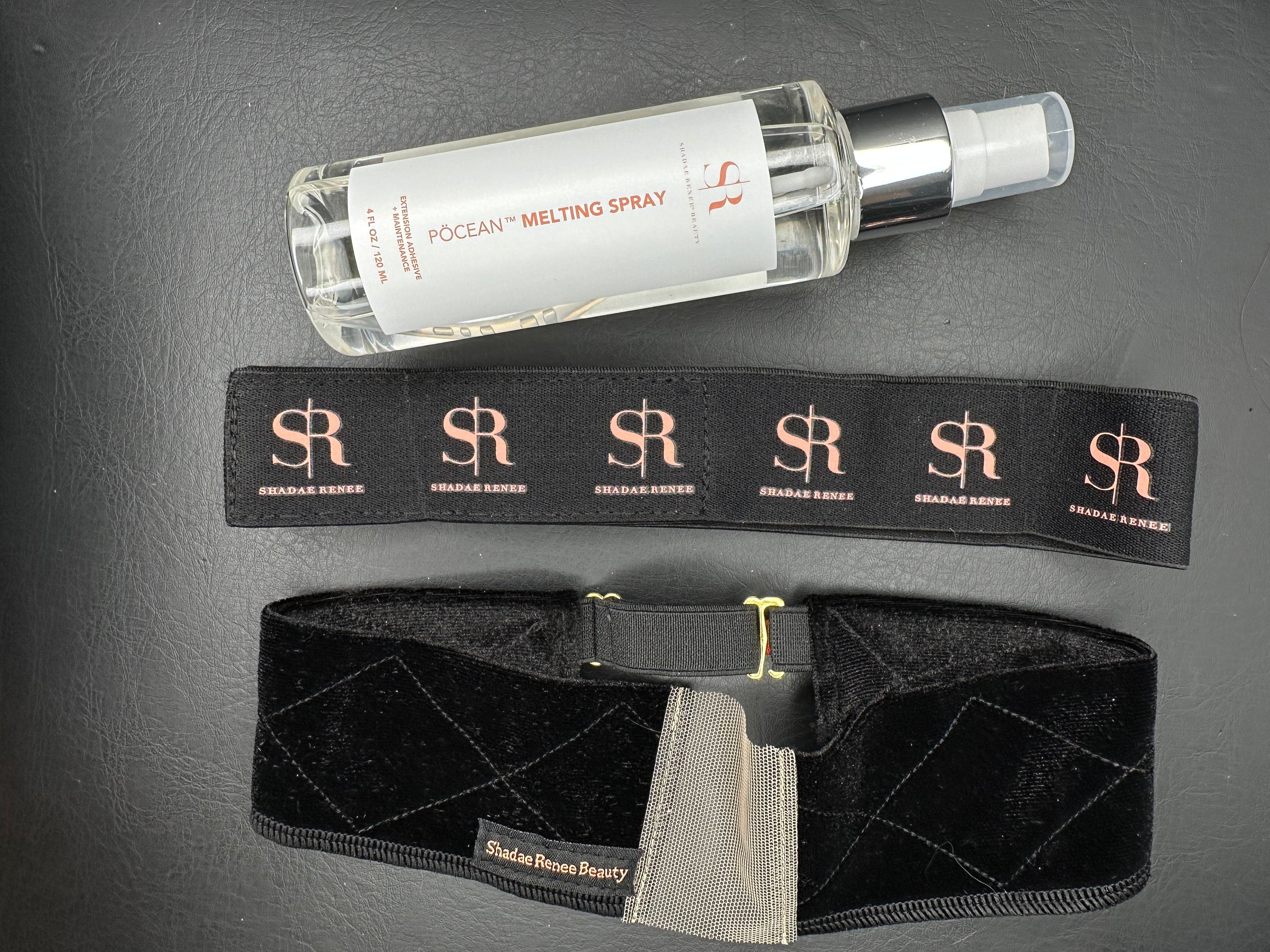 PÖCEAN LACE MELTING SPRAY
PÖCEAN MELTING SPRAY: Your new go-to, styling and glueless lace product! Not a hairspray or an adhesive, Pöcean is a brilliant, all-liquid, aerosol- and alcohol-free gel designed to style baby hairs and provide a secure, temporary hold for lace front wigs and hair systems. Experience the new industry gold standard.
HOW TO APPLY: Working in one section at a time, add a small amount of melting spray around the hairline on areas of the skin where the lace will be applied. Apply spray to a one-inch patch. Lay your lace down and dry with a warm hairdryer until fully dried. Repeat process until you complete the entire hairline. To remove, use water.
PÖCEAN LACE MELTING SPRAY
FAQ
How do I know my head measurements?
Very important to know your measurements! Check out this detailed video on how Shadae Renee measures her head for her units.
What makes a wig glueless?
The proper fit and install makes it glueless. We offer elastic bands and adjustable straps in all units. The units can still be glued if you choose. We opt out of glue but making sure it fits and is installed correctly.
Are the units beginner friendly?
Our wigs are absolutely beginner friendly but we recommend getting a consultation to see which wig type is best for you!
Do we offer custom units?
Yes we do! Please email us if you have a special request. Our email is info@shadaerenee.com
Shipping
FAST SHIPPING
We have ready to ship wigs that ship out 1-5 business days and 7-14 business days for all other units that do not say ready to ship.
ORDER TRACKING
We use UPS and USPS to handle domestic and international shipping. Your tracking number will be texted and emailed to you as soon as it is done processing.
WORLDWIDE SHIPPING
We ship worldwide. Please note that any additional coutry-specific taxes and duties will have to be paid at customer expense. Contact us for questions prior to order.